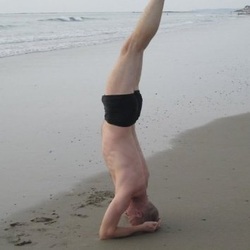 Kurt is currently not accepting new clients except those referred by Molly

Personal Training at Spirit Organic is about functional fitness. Meaning that you prepare your body so that it can perform all the activities you participate in: sports, dance, walking, bending, climbing stairs, and gardening. Functional fitness is head-to-toe fitness. It's about how the body functions as a whole, not just in parts.

Our clients find our approach very useful in dealing with issues such as chronic pain, re-occurring injury, performance plateaus, workout boredom and injury rehabilitation.

---