Molly Deutschbein, LMT, CST, BCST, has been teaching classes in childbirth education, breastfeeding, women's health, Reiki, Craniosacral Therapy, therapeutic presence and Arvigo® Therapy, She runs a monthly CST study group and mentors budding craniosacral practitioners. Molly integrates therapeutic presence practices, human development knowledge and compassion in her practice and classes.


| | |
| --- | --- |
| Coming Up: | Additional Classes available: |
Arvigo Self Care Level One

- a class for anyone that enjoys exploring new ways of caring for themselves or just simply exploring alternative ways of healing. People with fertility issues, endometriosis, digestion issues, prolapses, PMS, menopause, miscarriages, painful intercourse, incontinence, low back pain, IBS, swollen prostate and ovarian cyst. Or anyone interested in learning about the Arvigo Techniques of Abdominal Therapy®.

This 2 and 1/2 day class prepares the student to perform The Arvigo Techniques of Maya Abdominal Therapy® on him/herself only

. No specific qualifications are required to attend Self Care - Level one. Professional Training Levels 2 and 3 qualify health care provides to practice on clients. Professional classes require a credential to perform bodywork.

Arvigo Self Care Level One Class dates and registrationReiki One -

Level One training is a complete 7 hour class that provides you with all the essential tools and knowledge needed to enjoy the practice of Reiki. Get full details here:

Reiki Class One Information and RegistrationReiki Two -

Level Two training is a complete 7 hour class that provides you with all the essential tools and knowledge needed to deepen your practice of Reiki: using Reiki symbols for mental and emotional focus, distance healing, and to enhance bodywork. Get full details here: Reiki Class Two

Information and RegistrationCST Study Group -

Monthly skills practicing group for anyone who has taken Craniosacral Therapy training. Sign up below to receive the emails with details on our monthly meetings

Feel free to inquire about private Reiki, meditation and CST classes. If you have a group of four or more, let us know and we'll schedule something just for you!

Contact Molly for information on these weekend workshops:

Trauma and the Social Nervous System
Developing a deep therapeutic presence
Introduction to Craniosacral Therapy
Mother/Daughter Body Talk for tweens
How to make and use flower essences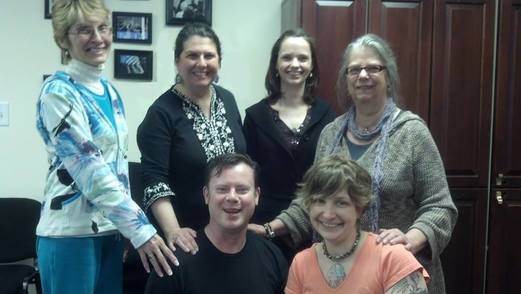 Mentoring
Molly mentors CST students striving to deepen their practice, address challenging clients, preparing for certification or choosing a CST program. Call or email her for more information.



---